Compass Group Canada Appoints Two New Chief Operating Officers: Michael Hachey and Ashton Sequeira
Company Invests in Operational Support Amidst Significant Growth
Toronto, ON – May 4, 2023 – Compass Group Canada, the leading food service and support services company in the country, is pleased to announce the appointment of Michael Hachey and Ashton Sequeira as Chief Operating Officers. These two new leadership roles launched at the start of the company's fiscal year, demonstrate a clear priority on operational excellence for the premiere food and support services company. Hachey and Sequeira will oversee national operations amidst double digit growth for the Canadian company.
As Chief Operating Officer, Foodservice & Hospitality, Hachey, who previously held the Chief Innovation Officer role at Compass, oversees all operations within Compass Group Canada's Business & Industry, Entertainment, Educational and Canteen business. The company's Eurest, Restaurant Associates (RA) and Levy, Canteen, Chartwells, Quebec and Culinary teams will report into Hachey.
Meanwhile, Sequeira, who recently held the Chief Operating Officer role for US-based Levy Restaurants and led the Chartwells Canada business for four years, will focus on anticipated growth within the Healthcare and Remote Services arms of the business. Sequeira will lead the operations teams for the company's Healthcare and Senior Living, ESS North America and Government Institution divisions.
"I am thrilled to appoint Michael Hachey and Ashton Sequeira to these business-critical roles within our leadership team," said Saajid Khan, CEO of Compass Group Canada. "Our company vision has always been people, performance, purpose. Investing in operations is a clear investment in all three of these priority areas. A strong COO structure led by two well-respected, innovative leaders supports our people, elevates our performance and delivers on our purpose. This model also allows us to get even deeper into our sectorized approach and even better understand the specific needs of our clients and guests," he said.
Both leaders bring extensive hospitality experience and expertise to their respective roles, with their 28 combined years in the industry, over 15 with Compass Group. The COO structure has been in place since the company's fiscal year start in October 2022.
###
About Compass Group Canada
Compass Group Canada is Canada's leading foodservice and support services provider with over 23,000 associates working in more than 2,100 locations throughout the country. The company specializes in providing foodservices and support services, including facilities management and vending services. Compass Group Canada works across core sectors including leading sports and leisure venues, executive dining rooms and cafes, schools, universities, seniors' residences, and hospitals as well as remote camps and offshore oil rigs.
Compass Group Canada has been recognized as one of Canada's Most Admired™ Corporate Cultures in 2021, an award recognizing best-in-class Canadian organizations for having cultures that help enhance performance and competitive advantage, as well as a Great Place to Work® in 2023, 2022, 2021, 2020, and 2019, as a Best Workplaces™ in Canada in 2022, Best Workplaces™ in Retail and Hospitality in 2021 and 2020 and as a GTA Top Employer in 2021. To learn more, visit www.compass-canada.com, LinkedIn and Instagram.
Media Contact
 Compass Group Canada
Courtney Gardner – Director, Corporate Communications
647-633-5420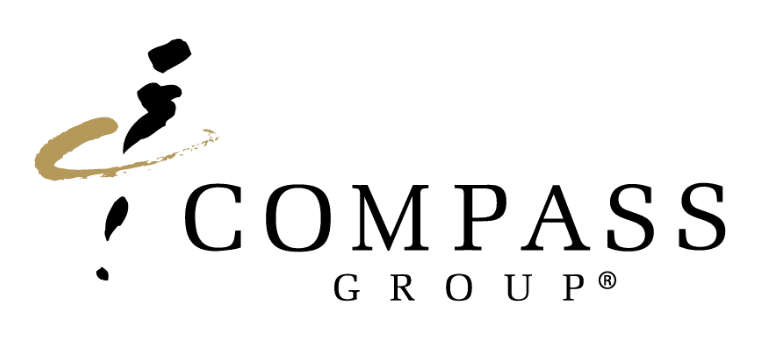 We are Canada's leading foodservice and support services provider with over 25,000 associates working in more than 2,200 locations throughout the country across a variety of sectors.
Learn more