Celebrity Chef Corbin launches NEW fall menu for schools across Ontario and Atlantic Canada
The healthy and delicious menu reflects the culinary sophistication of today's students
Oakville, ON – April 26, 2018 – Today, Food Network Celebrity Chef Corbin Tomaszeski is launching the new signature menu items set to appear in schools across Ontario and Atlantic Canada this fall. The new recipes are delicious, nutritious and reflect the culinary sophistication of today's students.
Chartwells School Dining, food service provider to approximately 300 schools across Ontario and 245 in Atlantic Canada, has partnered with celebrity Chef Corbin since 2014. The partnership allows Chef Corbin to develop signature menu items that reflect students' tastes and culinary curiosity. Not comfortable to ever stop innovating and striving for perfection, Chef Corbin continues to develop exciting recipes in response to student input and feedback.
"Healthy eating habits start at an early age so we need to get students excited now about nutritious food," said Chef Corbin Tomaszeski, celebrity chef and cookbook author. "Making sure my healthy recipes are student-approved is the most important factor in developing and improving the school menu."
The new fall recipes will include:
Korean Noodle and Korean Rice Bowls with pulled pork, grilled chicken breast or tofu
Buffalo Chicken, Tuna Melt and Cheeseburger Flatbreads
The new menu items are being put to the test today at St. Ignatius of Loyola Secondary School in Oakville, Ontario. Chef Corbin and Chartwells will be on hand to listen to students' feedback. Taking what he learns at the taste test, Chef Corbin will adjust his recipes, ensuring that come fall the meals will meet Chartwells' highest standards, incorporate delicious flavours, and reflect the views of students.
"Our continued partnership with Chef Corbin has brought excitement and enthusiasm to school dining with recipes that are very popular with students and teachers alike," said Brenda O'Neill, vice president, Chartwells School Dining. "School meals need to energize students and providing nourishing options that also happen to be delicious ensures students eat well and are ready to learn."
Not only are the recipes student-approved and great-tasting, they all meet the current nutrition requirements of the Ontario School Food and Beverage Policy/Program 150 that sets out nutrition standards for food and beverages sold in publicly funded elementary and secondary schools in Ontario.
Since Chartwells first partnered with Chef Corbin, his popular signature recipes offered in schools to date have included:
BBQ Pulled Pork Topped Tater Wedges w/Spicy Black Bean Corn Salsa
Black Bean & Grilled Chicken Tostada
Bocconcini, Beef & Tomato Penne Pasta
Savoury Hand Pies such as Chicken & Vegetables and Jerk Beef
Indian Rice
Kale Caesar Salad
Mango cilantro slaw
About Chartwells School Dining
Chartwells School Dining is a member of Compass Group Canada, the country's leading foodservices and support Services Company with more than 30,000 associates across Canada. From K-12 to university campuses, Chartwells is a diverse group of dedicated food and nutrition specialists serving the academic community. The foods we serve helps fuel the ideas and dreams of future generations. But we do more than feed hungry students. We practice a single-minded commitment to building strong bodies, sharp minds, and establishing the foundation for a long, healthier life. We call this Eat. Learn. Live.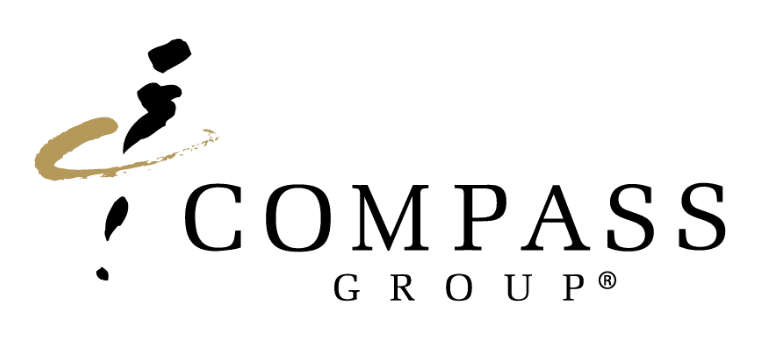 We are Canada's leading foodservice and support services provider with over 25,000 associates working in more than 2,200 locations throughout the country across a variety of sectors.
Learn more