Chartwells Canada Joins Simon Fraser University at UN Food Systems Summit +2 Stocktaking Moment to Showcase Success of Local Food Sourcing Model on University Campus
July 25, 2023 (Toronto, ON) – Chartwells Canada, the country's leading educational foodservice provider, today announced their participation in the United Nations Food Systems Summit +2 Stocktaking Moment (UNFSS+2) in Rome, Italy from July 24 to 26, 2023. In partnership with Simon Fraser University (SFU)—where Chartwells is the on-campus food service provider—the Canadian contingent will showcase their successful local food sourcing model.
Together, Chartwells and SFU will engage with attendees from around the world, as they share their pioneering journey towards making meaningful impact on the United Nations' (UN) sustainable development goals (SDGs) and achieving industry-leading local food targets.
"In this critical conversation, we aim to stimulate fresh perspectives and inspire comprehensive action towards transforming our food systems," said Sid Mehta, senior director of ancillary services at SFU. SFU's food programs are focused on responsible consumption, production and sustainability. Our commitment to supporting a robust food ecosystem allows us to contribute towards the UN SDGs and to make a tangible difference in people's lives, starting in our local communities and extending across the globe."
Through the Chartwells and SFU partnership, the teams have made progress towards a number of SDGs including most recently, achieving up to 40 per cent of food supplied being from local sources, with a stretch goal of 50 per cent. The teams have developed their local-food program through relationships with local farmers, supporting 'up and coming' local suppliers and regularly adding new local products to their offerings. A driving force behind the success of these goals has also been the increased demand from the community.
"Our research has shown that 75 per cent of Canadians are more likely to purchase food that is locally sourced. We've made local food a priority in our service because it's what our guests are looking for and because it's the right thing to do," said Kevin Booth, executive vice president, Chartwells Canada. "As a company that serves 45 million meals to over 1.2 million post-secondary students a year, we understand that our actions have a unique opportunity to have meaningful impact at scale in Canada. We are excited to share the success of our local food partnership with SFU at the UN Food Systems Summit +2 Stocktaking Moment and hope it inspires similar change globally."
Chartwells Canada and SFU have taken significant strides in food system transformation as both organizations focus on how they can support the UN SDGs throughout their operations. Notably, in the 2023 Times Higher Education Impact Rankings—measuring universities' strengths in advancing the SDGs—SFU was ranked number one for its global impact on sustainable cities and communities and fifth in the world for its response on climate action.
Together, Chartwells Canada and SFU have demonstrated a strong commitment towards sustainable consumption and production through several initiatives, including:
Setting a stretch goal of 50 per cent local food sourcing at SFU;
Using their Farm to Fork program at SFU to share information with students about new, local farmers;
Achieving LEED Gold Certification at the SFU Dining Commons (LEED certification is a globally recognized symbol of sustainability achievement in building design);
Using 'Spotlight' opportunities to highlight local vendors and their products, through inclusion in weekly menu items and on-campus activations;
Banning single-use plastics on campus under the SFU 'RE-Use For Good' initiative, as well as launching a reusable program with 'Reuseables', a company supported by the university's business accelerator, SFU VentureLabs;
Creating a variety of programs to combat food insecurity among students, including the 'Connecting Through Food' campaign, hosted by Chartwells this past year; and
Piloting programs on campus aimed at minimizing food waste.
Joining Chartwells and SFU at the UN summit is B.C Ministry of Food and Agriculture program Feed BC, Indigenous Culinary Innovators and Goodly Foods, showcasing how these local partnerships are being leveraged together, as they work to achieve common sustainability goals.
To watch the United Nations Food Systems Summit virtually, visit HERE to register.
Visit www.sfu.ca/sustainability to learn more about SFU's Strategic Sustainability and Climate Action Plan and www.sfu.ca/sdgs to learn how SFU is making an impact on the UN SDGs.
To learn more about Chartwells sustainability work, led by their parent company Compass Group Canada's Planet Promise commitments, visit https://www.compass-group.com/en/sustainability/planet.html
###
About Simon Fraser University
As Canada's engaged university, SFU works with communities, organizations and partners to create, share and embrace knowledge that improves life and generates real change. We deliver a world-class education with lifelong value that shapes change-makers, visionaries and problem-solvers. We connect research and innovation to entrepreneurship and industry to deliver sustainable, relevant solutions to today's problems. With campuses in British Columbia's three largest cities—Vancouver, Burnaby and Surrey—SFU has eight faculties that deliver 364 undergraduate degree programs and 149 graduate degree programs to more than 37,000 students. The university now boasts more than 180,000 alumni residing in 145+ countries.
About Chartwells Canada
Chartwells Canada is the educational sector of Compass Group Canada, serving around 45 million meals to over 1.2 million students a year in post-secondary schools across Canada. Chartwells has been providing food services to higher education in the areas of retail, residence dining, and catering for more than 20 years in Canada and for more than a quarter of a century across the globe. With over 50 post-secondary partnerships, Chartwells employs approximately 7,900 associates. The educational hospitality team is known for their high level of innovation, education-specific technology, diverse culinary and beverage concepts, janitorial services, and the friendly professionalism of their associates.
Media Contacts
Simon Fraser University
Melissa Shaw – Communications and Marketing
[email protected]
236-880-3297
Chartwells Canada
Courtney Gardner – Director, Corporate Communications
[email protected]
647-633-5420
###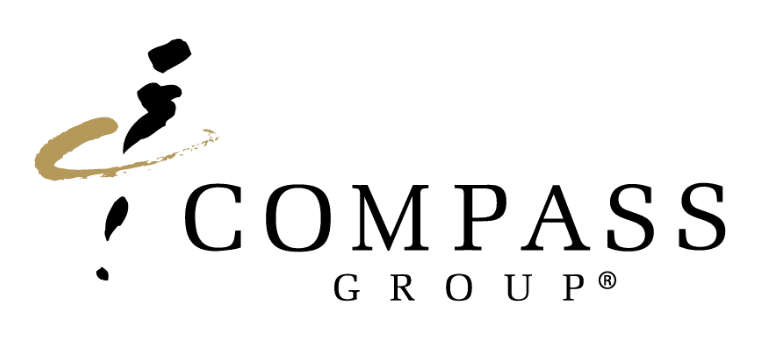 We are Canada's leading foodservice and support services provider with over 25,000 associates working in more than 2,200 locations throughout the country across a variety of sectors.
Learn more