Compass Group Canada Becomes First Foodservice Company to Commit to Using 100% Healthier, Slower Growing Chicken by 2024
MISSISSAUGA, ON – Compass Group Canada and Mercy for Animals announced a unique and historic partnership that will transform the welfare of chickens within Compass' Canadian supply chain by 2024. With this announcement, Compass Group Canada becomes the first Canadian food service company to commit to healthier strains of chickens, improved living conditions, and more humane processing, leading to improved lives for millions of broiler chickens across the country each year.
The new standards were developed by leading animal protection agencies throughout North America including Mercy for Animals, The Humane Society of the United States/Humane Society International, Compassion in World Farming, and the Humane League, and were codified as the new broiler welfare requirements of Global Animal Partnership (GAP), an international non-profit farmed animal welfare certification program.
These standards are informed by the internationally recognized Five Freedoms for animals and cover using approved genetic strain of birds, minimum space requirements, and improved environments, including light levels, litter and enrichments. The standards also ensures that all chickens in the supply system are processed in a manner that avoids live dumping and live shackling of birds and instead utilizes a pre-shackle multi-step controlled-atmosphere processing system that's widely hailed as less cruel.
"As an industry leader, we are proud to take a leadership role in the area of broiler chicken welfare," said Saajid Khan, Chief Executive Officer, Compass Group Canada and ESS North America. "Achieving the goals set out by GAP will require us to work closely with our suppliers to make this commitment happen. We believe this is the right direction for Compass and we are confident that we will reach 100% compliance by 2024."
Krista Hiddema, Vice President, Mercy for Animals stated, "We are excited that we have received this commitment from Compass Group Canada, the leading foodservice provider in Canada. Not only do they continue to set the standard for foodservice, they are truly committed to adopting the most progressive animal welfare standards in the country.
Compass Group Canada is the country's leading foodservice and support services provider with over $1.9 billion in revenues in 2015 and over 26,000 associates working throughout the country. The company specializes in providing foodservices and support services across the core sectors including leading sports and leisure venues, executive dining rooms and cafes, schools, universities, seniors' residences and hospitals as well as remote camps and off shore oil rigs. With over 500,000 associates worldwide and operations in more than 50 countries, Compass Group Canada's parent company had revenues of £16.9 billion in the year to September 30, 2015.
For more information, contact:
Stephanie Baxter
Director, Corporate Communications
(905)-795-5100 ext 7604
[email protected]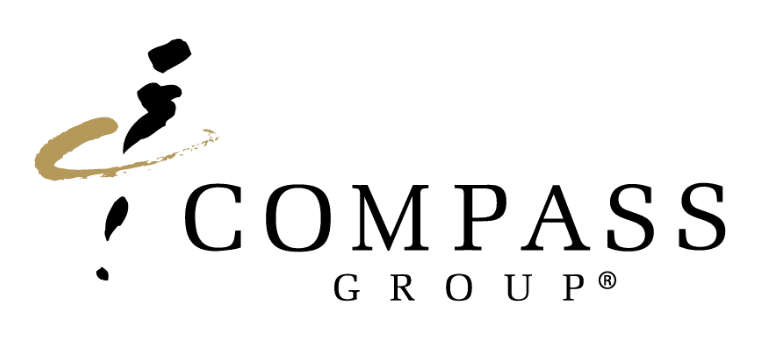 We are Canada's leading foodservice and support services provider with over 25,000 associates working in more than 2,200 locations throughout the country across a variety of sectors.
Learn more