Compass Group Canada Celebrates Culinary Excellence During Chef Appreciation Week
September 11, 2023 – Compass Group Canada, the nation's leading food service company, is thrilled to announce the launch of their globally celebrated annual event, Chef Appreciation Week (CAW). Chef Appreciation Week, held each year during the second week of September, serves as a celebration of the culinary talent that is central to Compass Group Canada's success in delivering delicious and innovative dishes to guests and patients across the country. The week-long event honours the dedication and passion displayed by the culinary professionals who are responsible for creating unique culinary experiences across the company's multiple streams of business.
"Our chefs are the backbone of our success and the heart of our culinary journey. Their exceptional talents, relentless pursuit of perfection, and commitment to elevating the culinary scene is so deserving of this recognition," said Saajid Khan, CEO, Compass Group Canada and ESS North America. "Chef Appreciation Week is a special opportunity for us to express our gratitude for their dedication and passion that continually inspires the entire team."
Throughout Chef Appreciation Week, Compass Group Canada will be highlighting culinary leaders on their social media channels, alongside their global counterparts. Additionally, guests at Compass Group locations will have the opportunity to learn about their on-site chefs and sample Chef Appreciation Week nominee's favourite recipes.
"I am thrilled to once again be celebrating our amazing Canadian culinary talent," said Michelle Pereira, vice president, culinary and guest experience at Compass Group Canada. "We are so fortunate to have the opportunity to learn from each of our Chefs unique skill sets and culinary expertise. By collaborating across our remarkable culinary teams, we are able to constantly elevate our offerings and stay on the forefront of culinary innovation."
As part of the celebratory week, Chefs across Canada were selected and voted on by their leaders and peers to represent Compass Group Canada's Top 27 Chefs, based on factors including culinary expertise, creativity, leadership, teamwork, and customer feedback. The chosen chefs have demonstrated unmatched skills, producing delicious dishes appreciated by guests from a range of industries including, sports and entertainment venues, university and college campuses, and senior living and patient care environments. The top three voted Chefs will get to experience a once in a lifetime culinary retreat hosted in the Niagara Escarpment, where they will connect with local winemakers, distillers, foragers and farmers, as well as work together to produce restaurant-quality dishes using only self-harvested ingredients.
For more information on Compass Group Canada's Chef Appreciation Week and to learn more about the esteemed top 27 chefs, please visit www.compass-canada.com or follow them on Instagram or Linkedin.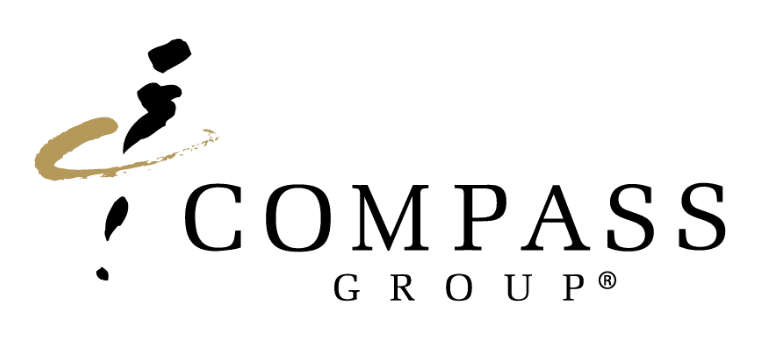 We are Canada's leading foodservice and support services provider with over 25,000 associates working in more than 2,200 locations throughout the country across a variety of sectors.
Learn more