Compass Group North America Wins Prestigious IAFP Black Pearl Award for Food Safety
Charlotte, N.C. (June 6, 2023) – Every year, one company is recognized by the International Association for Food Protection (IAFP) with the highest honors in food safety, the Black Pearl Award. This year, Compass Group North America is honored to receive this award in recognition of the company's achievements in advancing food safety and quality through consumer programs, employee relations, educational activities, and adherence to standards.
"At Compass Group, food safety day is every day because it's ingrained in the culture at every level of our organization," said Brian Van Allsburg, Global Director – Safety, Compass Group. "Being recognized by IAFP with the 2023 Black Pearl Award is tangible recognition of our associates' unwavering commitment to the highest standards of food safety and everything they do in our kitchens and cafes to keep guests safe."
Compass Group North American serves more than 11 million meals a day and has built and fostered a strong food safety program through a variety of innovative initiatives. These include a front-line training platform that engages hundreds of thousands of employees each year, a
robust vendor approval process that keeps food safety front and center, microbial testing of to-go product vendors, the use of real-time audit data to drive improvement and reduce risk, and the creation of the first-in-the-industry certified allergen management training courses.
"Food safety is the number one foundational 'ingredient' in every recipe we cook and every food we serve," said Tom Ford, Vice President – Food Safety & Quality Assurance, Compass Group North America. "Even though most of our food safety initiatives occur behind the scenes, the Black Pearl Award reinforces the strong program we have created, what we have achieved and that we're on the right track to continue innovating for years to come."
Compass Group's Food Safety & Quality Assurance program is based on Four Pillars and is achieved through the support of a team of highly trained, credentialed, influential, and seasoned professionals. The Four Pillars are:
Food Safety – implement controls for biological, chemical, and physical hazards associated with foods. Food safety is expected and is non-negotiable.
Food Quality – ensure that our chefs receive quality ingredients and products so that they in turn can delight their customers with the foods they create and serve.
Food Fraud – provide chefs with food that is authentic and legally, ethically represented.
Food Defense – ensure the ingredients we provide are protected against tampering and intentional contamination from farm to fork.
Compass Group will be presented with the Award at IAFP's Annual Meeting in Toronto in July.
"IAFP is proud to honor Compass Group North America as the recipient of the 2023 Black Pearl Award. The food safety programs you have put in place allow consumers to enjoy safe food every day. We thank you for helping us in 'Advancing Food Safety Worldwide®'," said Lisa Hovey, Executive Director, International Association for Food Protection.
The International Association for Food Protection (IAFP) represents more than 4,500 food safety professionals committed to Advancing Food Safety Worldwide®. The association includes educators, government officials, microbiologists, food industry executives and quality control professionals who are involved in all aspects of growing, storing, transporting, processing and preparing all types of foods.
###
About Compass Group Canada
Compass Group Canada is Canada's leading foodservice and support services provider with over 20,000 associates working in more than 2,100 locations throughout the country. The company specializes in providing foodservices and support services, including facilities management and vending services. Compass Group Canada works across core sectors including leading sports and leisure venues, executive dining rooms and cafes, schools, universities, seniors' residences, and hospitals as well as remote camps and offshore oil rigs.
Compass Group Canada has been recognized as one of Canada's Most Admired™ Corporate Cultures in 2021, an award recognizing best-in-class Canadian organizations for having cultures that help enhance performance and competitive advantage, as well as a Great Place to Work® in 2023, 2022, 2021, 2020, and 2019, as a Best Workplaces™ in Canada in 2022, Best Workplaces™ in Retail and Hospitality in 2021 and 2020 and as a GTA Top Employer in 2021. To learn more, visit www.compass-canada.com, LinkedIn and Instagram.
Media Contact
Courtney Gardner – Director, Corporate Communications
647-633-5420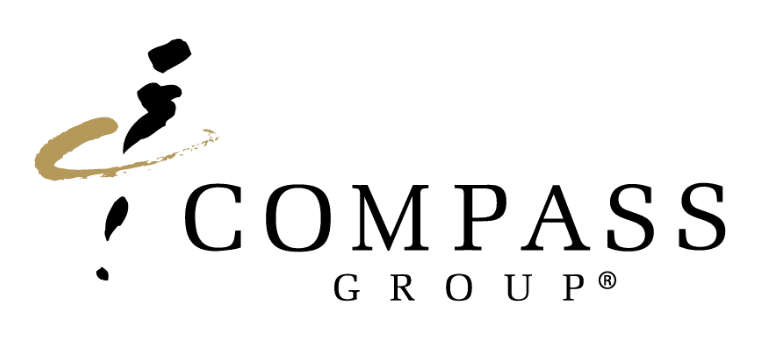 We are Canada's leading foodservice and support services provider with over 25,000 associates working in more than 2,200 locations throughout the country across a variety of sectors.
Learn more