Food at Work, Sustainability and Digital High on Wishlist for Gen Z Talent
Global Eating at Work Survey reveals how employers can win the war for talent and increase staff loyalty, productivity, and wellbeing
Canadian stats below in bold
Born between 1996 and 2010, Gen Z are expected to account for 27% of global workforce by 2025*

Same as the global trend, Gen Z are expected to account for 27% of the Canadian workforce by 2025

72% of Gen Z say an on-site cafeteria would encourage them to join a prospective employer

61% of Canadian Gen Zers agree an on-site cafeteria would encourage them to join a prospective employer

71% of workers globally say employers have a responsibility to proactively promote sustainability

68% of Canadian workers agree employers have a responsibility to proactively promote sustainability

68% of Gen Z are happy to order food and drinks via apps, compared to 23% for Baby Boomers

64% of Canadian Gen Z are happy to order food and drinks via app, compared to just 24% for Baby Boomers
TORONTO, May 02, 2023 (GLOBE NEWSWIRE) — New research from Compass Group, the world's leading food services company, and global market intelligence agency Mintel, reveals that Gen Z workers are the most vocal generation calling for enhanced wellbeing, sustainable and digital benefits in the workplace, and are willing to look at alternative employers if their needs aren't met.
Compass Group's Global Eating at Work Survey 2023 is one of the largest inter-generational surveys of its kind, analysing insights from 35,000 global workers across 26 countries on their workplace preferences, including views on eating at work, sustainability, digital adoption, health, and mental wellbeing.
The research reveals that the COVID-19 pandemic and global cost of living crisis have made employees more mindful of what they want and deserve from an employer.
Across all age groups, 60% of both Canadian and global workers agree they are scrutinising employee benefits more closely than they used to, peaking at 64% among Gen Z in Canada and 70% among Gen Z globally.
38% of global and Canadian workers say they feel less loyal towards their employer since COVID-19.
Facing higher costs of living, 81% of global Gen Z and Millennials, and 77% of Canadian Gen Z and Millennials advocate for employers to provide free or subsidised meals at work.
The list of worker demands on employers is evolving, with food provision at work viewed as a major asset in the war for talent, especially among Gen Z workers.
Across all age groups, flexible working hours are considered the most appealing non-monetary benefit that employers can provide, followed closely by staff restaurant.
Globally, 72% of Gen Z say an on-site cafeteria would positively influence their decision to join a prospective employer. In Canada, 61% of Gen Z agree with this statement, compared to only 37% for Canadian Baby Boomers.
71% of global workers, and 64% of Canadian workers who have a staff restaurant speak more highly of their employer to others outside their organization.
Providing a sustainable and healthy food offer at work is paramount, especially for younger generations.
68% of Canadian workers, and 71% of global workers agree employers have a responsibility to proactively promote sustainability in the workplace.
All age groups expect that food outlets should help them make healthier food and drink choices through the food they serve, peaking at 73% among global Gen Z workers and 65% among Canadian Gen Z workers respectively.
Younger generations are driving a meat-free revolution in the workplace, with 63% of global Gen Z workers, and 58% of Canadian Gen Z workers advocating for more plant-based options. Compare that to 37% of Gen X globally and 46% of Gen X in Canada.
Of any generation, Gen Z are most open to digital foodservice innovations that can improve their productivity and health at work.
84% of Gen Z in Canada, and 81% of Gen Z globally agree that taking a proper lunch break makes them more productive when they return to work.
Two thirds of both Canadian and global Gen Z workers are happy to order food and drinks via app, compared to just a quarter of the Baby Boomer generation.
Heather Wilkie, SVP of Sustainability and Innovation at Compass Group Canada, said:
"The Global Eating at Work research is an opportunity for us to learn what is resonating with certain demographics, particularly in the area of workplace dining. With Gen Z and Millennials soon to make up the largest proportion of the global workforce, understanding their perspective is critical for us to hear what matters most to them and address potential gaps. Through this research, we know that Gen Z want to associate themselves with companies who share their values and care about their well-being. It's clear that food and the entire food journey in an employee's day plays an important role in workplace wellness – the findings clearly support the importance of dining in cultivating a positive workplace experience."
Notes to Editors
*World Economic Forum
Working age population generational demographics:
Gen Z – born between 1996-2010
Millennials – born between 1981-1995
Gen X – born between 1966-1980
Baby Boomers born between 1946-1965
About Compass Group Canada
Compass Group Canada is Canada's leading foodservice and support services provider with over 23,000 associates working in more than 2,100 locations throughout the country. The company specializes in providing foodservices and support services, including facilities management and vending services. Compass Group Canada works across core sectors including leading sports and leisure venues, executive dining rooms and cafes, schools, universities, seniors' residences, and hospitals as well as remote camps and offshore oil rigs.
Compass Group Canada has been recognized as one of Canada's Most Admired™ Corporate Cultures in 2021, an award recognizing best-in-class Canadian organizations for having cultures that help enhance performance and competitive advantage, as well as a Great Place to Work® in 2023, 2022, 2021, 2020, and 2019, as a Best Workplaces™ in Canada in 2022, Best Workplaces™ in Retail and Hospitality in 2021 and 2020 and as a GTA Top Employer in 2021. To learn more, visit www.compass-canada.com, LinkedIn and Instagram.
Media Contact
Compass Group Canada
Courtney Gardner – Director, Corporate Communications
[email protected]
647-633-5420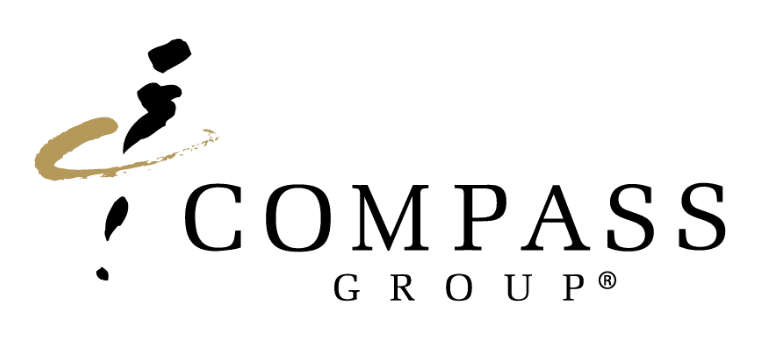 We are Canada's leading foodservice and support services provider with over 25,000 associates working in more than 2,200 locations throughout the country across a variety of sectors.
Learn more