The Toronto Zoo in Partnership with Compass Group Canada, sets out to reduce single-use plastic waste – launches "Friendlier", a Reusable Packaging Solution
"Friendlier" packaging to be used in park food service to decrease single-use plastic waste in food operations.
(Toronto, Canada) – The Toronto Zoo, in partnership with food service provider Compass Group Canada, is pleased to announce the launch of "Friendlier", a reusable packaging product, designed to reduce the environmental impact of single-use plastics. This initiative supports the Toronto Zoo's TZNet0 environmental sustainability commitment and its ongoing wildlife conservation efforts and Compass Group Canada's Planet Promise to achieve Net Zero Greenhouse Gas (GHC) emissions globally by 2050. "Friendlier" packaging launches at the Zoo's Africa restaurant first with plans to roll out at more park restaurants in the future.
"Friendlier" packaging is a sturdy plastic container made using 24% less GHGs, offering a full-circle packaging process, with meals served in reusable containers versus traditional use and dispose items. Today's announcement is a joint sustainability effort by the Toronto Zoo and Compass Group Canada, the company behind food service operations at the Zoo, and will focus on the positive impacts of removing single-use plastics from circulation. The Toronto Zoo hopes that this unique perspective will encourage guests to join in the effort to reduce waste and become more environmentally conscious. With over 131,000 meals served at the Toronto Zoo each year; the potential impact of this change is significant.
"Your Toronto Zoo is working to identify and minimize the impact of Zoo operations on the natural world, ensuring a future where wildlife and wild spaces thrive" says Dolf DeJong, CEO, Toronto Zoo. "We welcome this new program which will reduce our environmental impact in our day-to-day operations. This partnership with Friendlier is a great example of working towards our 2027 Net Zero goal of 100% waste diversion."
"Friendlier", a Canadian, female-founded business, has been in the market since 2020. The company started by launching its circular reusable packaging offering from a handful of restaurants in the Guelph area, now working with large-scale operations throughout the GTA. Their containers were designed to be re-used safely, resulting in a significant decrease in the use of single-serve products within the food service and take-out environments.
"Friendlier is excited to partner with the Toronto Zoo and Compass Group Canada on a shared mission to reduce waste, preserve resources, and educate consumers," said Jacquie Hutchings, co-founder and president of Friendlier. "We admire the incredible strides that the Toronto Zoo makes to conserve wildlife and are thrilled to partner with them to help reduce their packaging waste. We believe that this partnership is the start of an incredible educational, and impactful journey together."
Guests of the Toronto Zoo will see customized "Friendlier" signage befitting the iconic Toronto landmark to highlight the partnership, in addition to educational materials that share the full-circle journey with guests – from initial use to pick-up by the "Friendlier" team, cleaning, sanitizing, and redeployment into the market. The use of "Friendlier" containers requires a $0.50 deposit, with customers having the option to receive their deposit refund back through the Friendlier mobile app or donate their deposit to the Toronto Zoo Wildlife Conservancy to support wildlife and the well-being of animals. More information can be found here.
"We are thrilled to bring our Friendlier packaging partnership to The Toronto Zoo," said Jennifer Lambert, director of sustainability at Compass Group Canada. "The reduction of single–use plastics has a direct impact on the incredibly important wildlife conservation efforts by the Toronto Zoo, as well as our journey to Net Zero – which truly make this such a natural partnership. As the food service partner at the Toronto Zoo for the past 20+ years, we take our responsibility to the community and animals seriously. We are excited to share this innovative opportunity with such valued partners and offer a sustainable and convenient solution –to help us all achieve our mutual environmental goals."
The Toronto Zoo and Compass Group Canada are both dedicated to making a positive impact on the environment and are taking significant steps toward achieving their sustainability goals. The Toronto Zoo is focused on achieving 100% waste diversion by 2027, as well, Compass Group is on a journey to achieve Net Zero GHG emissions globally by 2050 through their Planet Promise commitment. This includes a target of 46% reduction in scope 1 (emissions they are directly in control of making) and scope 2 (emissions they are indirectly control of making) emissions by 2030. With the launch of "Friendlier" circular reusable packaging, visitors to the Toronto Zoo can enjoy their food while knowing they are contributing to a more sustainable future.
To learn more about the Toronto Zoo's TZNet0 commitment, visit www.torontozoo.com/tznet0.
To learn more about Compass Group's Planet Promise commitment to hit net zero GHG by 2050, visit https://www.compass-group.com/en/sustainability/planet/climate-net-zero-2050.html
To learn more about "Friendlier" circular reusable packaging, visit www.friendlier.ca.
###
About The Toronto Zoo
The Toronto Zoo's mission is to connect people, animals and conservation science to fight extinction and our vision is a world where wildlife and wild spaces thrive.
An iconic tourist attraction and Conservation organization, the Toronto Zoo boasts a number of leading programs for helping wildlife and their natural habitats – from species reintroduction to reproductive research. A world-class educational centre for people of all ages, the Toronto Zoo is open 365 days a year, including Christmas Day, and attracts approximately 1.2 million guests each year.
Toronto Zoo is accredited by the Association of Zoos and Aquariums (AZA). The Zoo has also achieved the Canadian Council on Animal Care (CCAC) Certificate of Good Animal Practice® and is inspected by the Ontario Ministry of Agriculture, Food and Rural Affairs (OMAFRA).
Toronto Zoo, 361A Old Finch Ave, Toronto ON, M1B 5K7
View Toronto Zoo's Privacy Statement
We acknowledge the land we are on is the traditional territory of many nations including the Mississaugas of the Credit, the Anishnabeg, the Chippewa, the Haudenosaunee and the Wendat peoples and is now home to many diverse First Nations, Inuit and Métis peoples. We also acknowledge that Toronto is covered by Treaty 13 with the Mississaugas of the Credit and the Williams Treaty signed with multiple Mississaugas and Chippewa bands.
About Friendlier

Friendlier is a Canadian, female-founded reusable packaging solution provider that is on a mission to eliminate single-use packaging. Their innovative technology makes it easy for businesses to implement reusable packaging programs, while tracking and quantifying their environmental impact. Friendlier was founded in 2019 by Kayli Dale and Jacqueline Hutchings, Chemical Engineering graduates from the University of Waterloo with a passion for sustainability.
Friendlier is Canada's fastest growing reusable packaging solution and aims to build a future where reusable packaging can replace single-use packaging. Their high-quality reusable food containers, simple app to claim deposits, and convenient returns makes it easy for users to enjoy their favorite meals, without the waste. To learn more, visit www.friendlier.ca, Instagram, and LinkedIn. 
About Compass Group Canada
Compass Group Canada is Canada's leading foodservice and support services provider with over 23,000 associates working in more than 2,100 locations throughout the country. The company specializes in providing foodservices and support services, including facilities management and vending services. Compass Group Canada works across core sectors including leading sports and leisure venues, executive dining rooms and cafes, schools, universities, seniors' residences, and hospitals as well as remote camps and offshore oil rigs.
Compass Group Canada has been recognized as one of Canada's Most Admired™ Corporate Cultures in 2021, an award recognizing best-in-class Canadian organizations for having cultures that help enhance performance and competitive advantage, as well as a Great Place to Work® in 2023, 2022, 2021, 2020, and 2019, as a Best Workplaces™ in Canada in 2022, Best Workplaces™ in Retail and Hospitality in 2021 and 2020 and as a GTA Top Employer in 2021. To learn more, visit www.compass-canada.com, LinkedIn and Instagram.
Media Contact
Toronto Zoo
Amy Naylor
Media Relations Coordinator
416-848-5920
[email protected]
Friendlier
Jacqueline Hutchings,
Co-Founder, COO
[email protected]
519-982-5685
Compass Group Canada
Courtney Gardner
Director, Corporate Communications
[email protected]
647-633-5420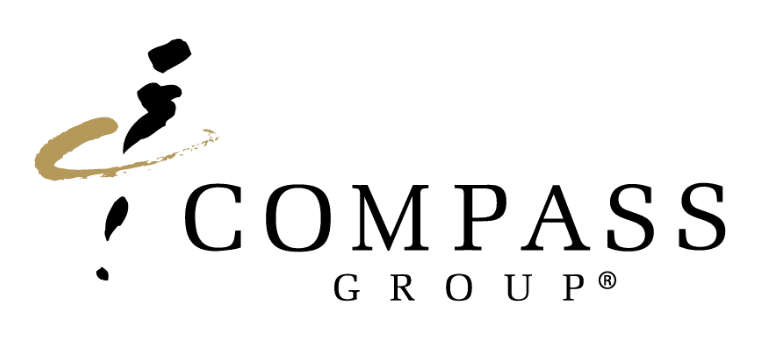 We are Canada's leading foodservice and support services provider with over 25,000 associates working in more than 2,200 locations throughout the country across a variety of sectors.
Learn more