WEConnect International Announces Partnership with Compass Group Canada to Support Supplier Diversity in Canada
WEConnect International and Compass Group Canada today announced a partnership aimed at supporting, promoting and increasing opportunities for women-owned suppliers through Foodbuy, the company's procurement division. This partnership builds on Compass Group Canada's end-to-end approach to diversity and inclusion. As one of the country's largest foodservice providers, Compass Group Canada is focused on improving opportunities for women both within their organization and within the industry as a whole.
"As a large service provider with significant purchasing, we have the responsibility and opportunity to support the advancement and representation of diverse suppliers. We are looking forward to working with WEConnect International to help drive more opportunities for women-owned businesses, and to grow the diversity of our Canadian supply chain," said Keith Carlson, Vice President, Procurement.
Globally, women's business enterprises continue to earn less than 1% of the money spent on vendors by large global buyers. As a member buyer, Foodbuy joins a community of leading organizations committed to supplier diversity and inclusion and specifically to increasing the participation of women-owned businesses in their supply chains.
"We're thrilled to welcome Compass Group Canada and Foodbuy into our community and look forward to supporting their supplier diversity objectives in 2021 and beyond." said Stephanie Fontaine, Regional Director for the US and Canada. "We've had productive meetings and the team is enthusiastic and eager to get involved in the WEConnect International network. We're aligned on creating beneficial buyer-seller matches, and we're planning a fall activity for women-owned businesses to learn how to become a supplier to Foodbuy."
About WEConnect International
WEConnect International is a member-led, global non-profit that brings motivated, large corporate, multilateral and government buyers together with qualified women-owned suppliers around the world. It works with over 110 multinational buying organizations, with over $1 trillion in annual purchasing power combined, that have committed to sourcing more products and services from women-owned businesses based in over 120 countries. WEConnect International identifies, educates, registers and certifies women's business enterprises based outside of the U.S. that are at least 51% owned, managed and controlled by one or more women. WEConnect International provides certification in almost 50 countries that represent over 60 percent of the world's population.
About Compass Group Canada
Compass Group Canada is Canada's leading foodservice and support services provider with over 25,000 associates working in more than 2,200 location throughout the country. The company specializes in providing foodservices and support services across the core sectors including leading sports and leisure venues, executive dining rooms and cafes, schools, universities, seniors' residences, and hospitals as well as remote camps and offshore oil rigs. Compass Group Canada has been identified as a Great Place to Work®, the global authority on high-trust, high-performance workplace cultures, in 2021, 2020, 2019 and 2018, as a Best Workplaces™ in Retail and Hospitality in 2021 and 2020 and as a Greater Toronto Area Top Employer in 2021.
About Foodbuy
Foodbuy is the procurement division of Compass Group Canada, that utilizes our vast purchasing volume to deliver cost savings. We work with over 400 leading manufacturers and distributors across Canada and leverage over $2.2 billion in purchasing power. We are a team of supply chain professionals devoted to helping both our members and suppliers grow by delivering the highest level of customer value and experience through innovative, flexible procurement solutions. Foodbuy is much more than a Group Purchasing Organization (GPO), we help realize savings and efficiencies by collecting purchasing volume and using that leverage to negotiate discounts with manufacturers, distributors and other vendors.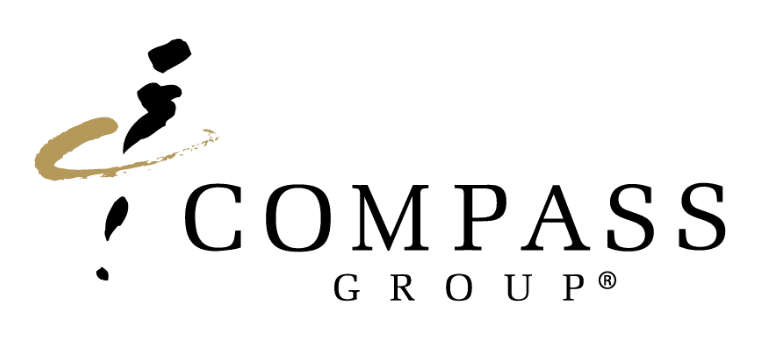 We are Canada's leading foodservice and support services provider with over 25,000 associates working in more than 2,200 locations throughout the country across a variety of sectors.
Learn more