Canadian Ag-Tech Startup Strikes Exclusive Partnership with Canada's Largest Food Service Provider
Chartwells Canada partners with Ottawa-based 'Growcer' to deploy its smart farming tech on postsecondary campuses nationally and will donate 10% of annual crop grown to tackle local food insecurity
OTTAWA, ON, March 5, 2019 – Today, Chartwells, Canada's largest educational foodservice provider, and the Growcer, announced an exclusive partnership that will bring 'the 100 foot farm' to college and university campuses across Canada. The Growcer converts shipping containers into state-of-the-art vertical farms to grow fresh produce for food insecure areas. Chartwells will be the first to bring this innovative and exclusive program to the Canadian higher education landscape with this unique and exciting partnership.    
Founded by Ottawa students Corey Ellis and Alida Burke, The Growcer is a state-of-the-art farming system combining hydroponic technology with precision climate controls that allows the user to easily grow fresh produce in a contained space. Using 95% less water than conventional agriculture, a Growcer container can grow up to 100 kg of vegetables per week. Because it's a sealed system, no herbicides or pesticides are needed, and the distance the produce travels to the consumer can be as little as 100 feet – making this the '100 foot farm'.
"As part of our Thinking Ahead Giving Back vision, we have made a pledge over the next 3 years to deliver 1,000,000 meals to tackle food insecurity both domestically and globally, provide 10,000 hours of community support around mental health and social issues facing students and create 1,000 jobs through a more focused commitment to student employment," said Ashton Sequeira, President, Chartwells. "At Chartwells, we are committed to delivering a student-first experience on campus and this exciting partnership with The Growcer is another step towards this. We will be donating 10% of annual crop grown to tackle local food insecurity as part of our commitment to deliver 1,000,000 meals over the next 3 years. Teaming up with The Growcer delivers on our pledge and puts student innovation, sustainability and community engagement at the forefront of what we do."
"We had the opportunity to partner with any of the companies in this space, but we chose Chartwells because of their commitment towards social and sustainable initiatives, their support around student innovation and leadership within their executive team and all the way to their front-line associates," added Corey Ellis, Co-founder and CEO, The Growcer. "Through our partnership with Chartwells, partner colleges and universities across Canada will benefit from having fresh, local and healthy produce grown only steps away from their food halls and cafeterias, no matter the weather. We're excited that students will get to enjoy locally-grown, nutritious meals throughout the entire year."
"The Growcer's incredible growth is just beginning with the global adoption of indoor farming. More and more, we are seeing ag-tech innovations such as hydroponics being used to address food security challenges, rising population, food prices and shrinking arable land," said Nick Quain, Vice President of Invest Ottawa, whose tech acceleration program, the IO Accelerator, has provided the Growcer with business advisory and support since 2016.
"We couldn't be more proud of The Growcer, and congratulations to Chartwells for having the vision to land this partnership with one of Ottawa's most innovative companies."
About Chartwells Canada – Compass Group Canada
Chartwells Canada is a sector of Compass Group Canada, the country's leading foodservice and support services provider with over 25,000 associates working throughout the country. The company specializes in providing foodservices and support services across the core sectors including leading sports and leisure venues, executive dining rooms and cafes, schools, universities, seniors' residences and hospitals as well as remote camps and off shore oil rigs. With over 550,000 associates worldwide, its parent company, UK-based Compass Group PLC, has been named in the Forbes Global 2000 – World's Best Employer list for 2017. Compass Group PLC had revenues of £22.9 billion in the fiscal year ended September 30, 2017.
About The Growcer
Growcer manufactures modular hydroponic systems that enable commercial food production in plug-and-play 40 ft. modules. Its vertical farming technology enables customers to grow fresh vegetables in -52°C to 40°C weather, while using a fraction of the resources when compared to conventional outdoor agriculture. Initially founded in 2016, Growcer technology has been deployed in nearly a dozen locations in the Arctic, and are among the world's first year-round commercial farms within the Arctic Circle. Growcer's work has been recognized with awards from Fast Company's World Changing Ideas and the Entrepreneurs' Organization, and was recently featured on CBC's hit show, Dragons' Den.
Stay connected on the latest news and updates on Chartwells and The Growcer:
@ChartwellsCA | Facebook | Twitter | Instagram
@The_Growcer | Facebook | Twitter | Instagram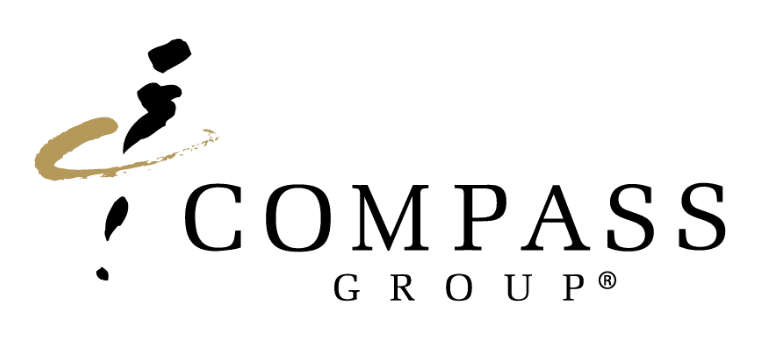 We are Canada's leading foodservice and support services provider with over 25,000 associates working in more than 2,200 locations throughout the country across a variety of sectors.
Learn more