Compass Group Canada Declares April 27th Stop Food Waste Day
Food waste in Canada is estimated at $31 billion a year with 30 per cent of all produced food ending up wasted and in a landfill.
April 27, 2018, Mississauga, ON – In an effort to inform Canadians about the growing issue of food waste, Compass Group Canada declared April 27th as Stop Food Waste Day in their locations across the country. Compass' Stop Food Waste Day initiative is also supported by a Proclamation from the City of Toronto declaring April 27th as Stop Food Waste Day in the city.
Compass' Canadian activities are part of the company's greater overall global initiative with Stop Food Waste Day being held this Friday in over 30 countries around the world including:
Canada
US
UK
Australia
New Zealand
Japan
Kazakhstan
India
Denmark
Slovakia
Turkey
Brazil
To help mark Stop Food Waste Day, Compass will be raising awareness via social media, educational videos and marketing materials throughout their locations. All materials aim to educate associates as well as customers on how everyone can use food better. Compass will also be hosting a wide variety of events at their locations including chef demonstrations on how to use whole produce in Root to Stem cooking, chef competitions to see who can create the least amount of waste in their recipes and running Grounds for Your Garden initiatives diverting used coffee grounds from the landfill into visitors gardens instead.
"As the largest foodservice company in Canada, Compass Group has a role to play in reducing food waste whether that be through the creation of initiatives such as Stop Food Waste Day, our ongoing food waste reduction programs or the development of our education initiatives, said Saajid Khan, CEO and President of Compass Group Canada. "Compass is also working with some of the most innovative companies in the food waste sector including Winnow, a company with a smart technology solution to enable commercial kitchens to measure and better manage their food waste and Lean Path, a waste-tracking software used at major client sites in the USA."
Compass country teams will receive ongoing support in their goal to reduce food waste ranging from training and tools targeting reducing food surplus, help in building partnerships to donate excess food to local communities, and marketing materials to raise awareness of ways to save at home.
Compass' drive to make Stop Food Waste Day global is part of its aim to encourage positive actions in support of combating the rising problem of food waste. Food waste has quickly become a critical issue for the planet, both for the environment and for people:
In Canada
$31 billion in food is wasted each year
This accounts for Approximately 30% of all food produced in the country
Food waste doesn't just waste food. When you add in the cost of other resources such as fuel, water, labour and land, it is a $100 billion waste
47% of all food wasted in Canada, is in our own homes.
About Compass Group Canada
Compass Group Canada is Canada's leading foodservice and support services provider with more than 25,000 associates and over 2,000 location. Exceptional foodservices and support services are provided to leading sports and leisure venues, executive dining rooms and cafés, schools, universities, seniors' residences and hospitals, as well as remote camps and off shore oil rigs.
Compass Group PLC is the world's leading food service company, which generated annual revenues of £22.6 billion in the year to 30 September 2017. It operates in around 50 countries, employs over 550,000 people and serves over 5.5 billion meals a year. The Company specialises in providing food and a range of support services across the core sectors of Business & Industry, Healthcare & Seniors, Education, Sports & Leisure and Defence, Offshore & Remote, with an established brand portfolio.
For more information visit compasscandev.wpengine.com/stop-food-waste-day/.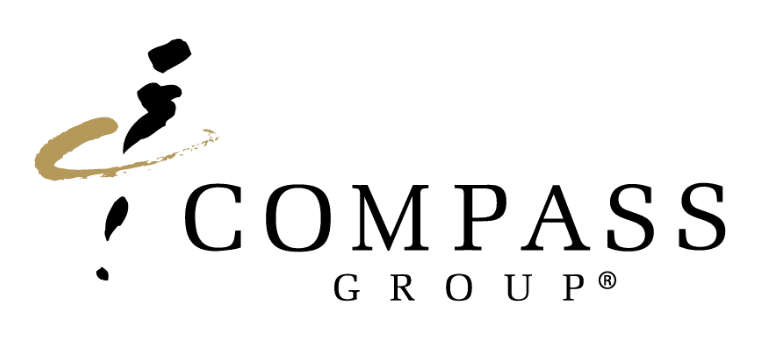 We are Canada's leading foodservice and support services provider with over 25,000 associates working in more than 2,200 locations throughout the country across a variety of sectors.
Learn more