Holiday Traditions – Chef Recipes
Chef Michael McKinnon – Cabbage Rolls
Ingredients 
1 head Green Leaf Cabbage | 2 lb. Lean Ground Beef  | 2 Cups White Instant Rice | 1 Tbsp. Garlic Power | 1 Tbsp. Onion Powder  | 1 Tbsp. Ground Mustard | 2 Garlic Clove, Minced  | 1 tsp Kosher Salt  | 1 tsp Black Pepper 
Sauce 
15oz can Tomato sauce | 2 cans Tomato Soup | 1 Tbsp. Garlic Powder | 1 Tbsp. Onion Powder | 1 Tbsp. Ground Mustard | 2 Bay Leaf | 1 Tbsp. Worcestershire Sauce | 1 tsp Kosher Salt | 1 tsp Black Pepper | 1 Tbsp. Sriracha Hot Sauce | 1/2 Cup Brown Sugar 
Method: 
Heat a large pot of salted water over high heat until boiling. Drop the cabbage leaves, a few at a time, into the boiling water. Cover and cook for about 3 minutes or until wilted and pliable. Remove with tongs to a strainer to drain. Repeat until all leaves are par-boiled. Remove the thick central ribs by cutting along both sides of the rib in a long narrow triangle. Discard the ribs and set leaves aside.  

Mix ground beef (raw), rice (uncooked), garlic, garlic powder, ground mustard, onion powder, salt, and pepper together. Using gloves mix completely until all ingredients are mixed completely. 

Portion ground beef mixture into each blanched cabbage leaf and roll (folding in the ends) until each is tightly wrapped. Place raw cabbage rolls in a casserole pan or roasting pan. 

Keep Raw Cabbage roll chilled until sauce is ready. 
To prepare the sauce: 
Mix all sauce ingredients in a heavy bottomed saucepan, including 1 can of water from rinsing the soup cans. Whisk until all ingredients are incorporated. 

Heat Sauce on Medium heat until sugar is dissolved. Lower heat to low and simmer for 30 minutes to intensify the flavors. 

Pour sauce over Cabbage rolls and cover with Tin foil or a casserole lid and place in a 350F oven and bake for 2- 2 ½ hours. 

Serve Cabbage Rolls with fresh parmesan cheese and cracked black pepper 
Chef Sean Sloan – Mulled Wine
Ingredients 
200 g caster sugar   | 6 cloves  | 3 star anise  | 1 cinnamon stick  | 2 bay leaves  | 2 oranges  | 1 lemon  | 2 x 750 ml bottles of red wine  | 100 ml crème de cassis  | 1 whole nutmeg, for grating 
 Method: 
Place the sugar and all of the spices (except the nutmeg) into a large, heavy-bottomed pan. 

Add the bay leaves and use a speed peeler to pare the zest of the lemon and oranges. Add to the pan, slice the oranges in half and squeeze in the juice. 

Pour in just enough of the wine to cover all the ingredients. Place the pan over a medium heat, bring to the boil, then lower the heat and simmer for 5 minutes, or until all of the sugar is dissolved and you have a lovely fragrant syrup. 

Add the rest of the wine and the crème de cassis, then gently heat for 10 minutes, until warm and fragrant. Be careful not to let the mixture boil. Serve hot, with fresh nutmeg grated on top. 
** Please enjoy responsibly. ** 
Chef Kirk Walters – Roasted Chestnuts
Ingredients 
2lb of Fresh Chestnut | Sea Salt | Sharp Paring knife | Chestnut Pan or a Sheet Tray | Medium pot to blanch chestnuts | Colander for straining  
Method: 
Using a sharp paring knife, score the rounded side of the chestnut to create an "X" in the shell. 

Place Chestnuts into a pot of cold lightly salted water and place them over high heat. Once the water comes to a boil remove the pot from the heat and drain them. 

Place the Chestnuts onto a sheet tray and roast in a 425-degree oven for 20-25 minutes until the shells crack open and the nut is soft and fluffy in texture. Optional if you have a chestnut pan roast the chestnuts while tossing them over low-medium fire for approx. 20 minutes or until the shells are cracked and slightly charred. 

Place warm Chestnuts in a Kitchen Towel for 5-10 minutes, this helps with making the shells easier to remove. 

Feel free to enjoy this seasonal treat with a glass of port wine! (If of legal drinking age. Please enjoy responsibly) 
Chef Andrew Hodge – Fruit and Rum Cake
Ingredients 
Rum Soaked Fruit Base:  
1 cup dried unsweetened black figs chopped  | 1 cup dried cherries chopped | 1/2 cup dried dates chopped | ¾ cup dark rum | 2 ½ cup Dark Raisin | 2 cup other mixed dried fruit- chopped ¼" pieces (apricot, cranberries, mango, strawberries, or currants). 
Cake Batter Ingredients: 
1 teaspoon baking powder | 1 teaspoon ground cinnamon | 1 teaspoon ground ginger | ¼ teaspoon ground nutmeg | 1 teaspoon salt | 1½ cups all-purpose flour | 1 stick (4 oz,115 g) unsalted butter softened | 1/2 cup light brown sugar | 4 large eggs room temperature | 2 tablespoon freshly grated orange zest | ½ cup orange juice | 1 Granny Smith apple peeled and coarsely grated | 1 cup chopped pecans 
Method: 
Add the dried fruit in a large mixing bowl, mix with the dark rum, cover, and allow the mixture to soak overnight. 

When ready to bake, preheat the oven to 310°F 

Grease two 8×4-inch loaf pans.  

In a mixing bowl, whisk together the all-purpose flour, baking powder, spices, and salt and set aside. 
In a separate bowl using a mixer cream the butter and light brown sugar together on medium speed until light and fluffy. Reduce speed to low and add eggs slowly until each egg is incorporated. 

Over low speed, slowly add the flour mixture until just absorbed. Add the lemon zest, orange zest, fresh orange juice, grated apple, slivered almonds, diced candied ginger, and soaked dried fruit mixture. Stir mixture with a rubber spatula until all of the ingredients are evenly mixed. 

Divide the batter evenly among the loaf pans- tap the pans on the counter a few times to settle the batter down and remove any bubbles in the mix. Set the loaf pans on the middle rack of the oven. Bake for 80 to 90 minutes. Bake until the batter is set, and the crust is golden brown. Remove from the oven and place on a wire rack to cool completely before removing from the pans. 

Allow to rest and cool for 3 hours, remove from the loaf pan and slice into desired piece sizes with a pastry knife. 
Note: Store in an airtight container to keep the cake moist and tender until ready to serve.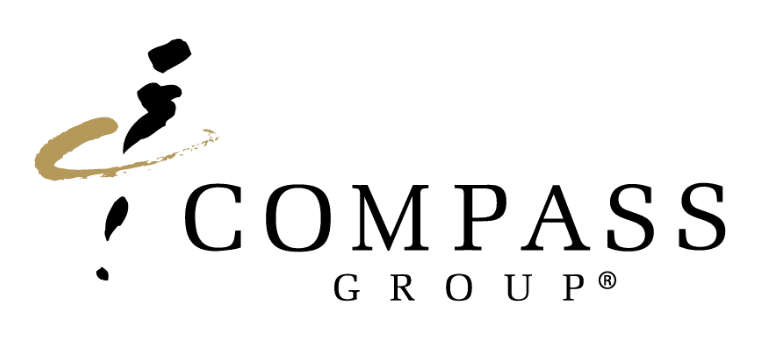 We are Canada's leading foodservice and support services provider with over 25,000 associates working in more than 2,200 locations throughout the country across a variety of sectors.
Learn more