Holiday Traditions from our Compass Group Canada Chefs!
As we get close to celebrating the holiday season with our loved ones, we can't help but think about all the cozy, nostalgia-boosting traditions that families across our country will include in their celebrations.
Since we are, at heart, a food company full of foodies, we checked in with some of our talented Compass Group Canada Chefs to see what types of traditions they cherish and celebrate with their families – and in the hopes of persuading them to share some delicious recipes as well. We are happy to say we were successful on both fronts!
Chef Michael McKinnon
Q: Chef Michael, can you tell us what holiday traditions you and your family include in each years' celebrations?
Of course! We love food, naturally. Holidays are about sharing delicious food – from turkey dinners to Nova Scotia lobster to name just a couple. Wrapping presents while listening to Christmas music is another simple, but important part of our celebrations.
Q: Thanks Chef! We have to ask – are there any special recipes you consider 'must make' over the holidays? Also – can you share?
Cabbage rolls are a McKinnon tradition. On Christmas Eve, we make up a batch of beef and rice stuff cabbage rolls to share together. They are baked to perfection in a tangy tomato sauce – a can't miss meal!
We convinced Chef Michael to share his cabbage roll recipe – click here to see how to make this tasty treat!
Chef Sean Sloan
Q: Chef Sean – what would you consider to be a true Christmas Flavour?
Mulled wine! It is like Christmas in a glass! The cloves, cinnamon and nutmeg combined with the wine make a lovely aromatic scent all throughout your home.
Q: What is your favourite holiday activity that you can do with a cup of mulled wine in your hand?
My family and I can be found sipping a glass of mulled wine while hanging ornaments and signing carols together – it's an extra holiday spirit boost when (or if) you need it.
Chef Sean's mulled wine recipe can be found here! Be sure to enjoy responsibly!
Chef Kirk Walters
Q: Chef Kirk, we've got a lovely holiday meal and drink recipe – if you had to name one holiday snack that tops them all – what would it be?
Roasted chestnuts, of course. One of my holiday traditions is roasting chestnuts over an open flame using my chestnut pan, while enjoying some port wine.
Q: This sounds delightful! I don't have an open fire – can I still enjoy some roasted chestnuts?
Yes! An open flame gives them a bit of a smokey taste, if you like that – however you can absolutely roast them in an oven and still achieve an amazing holiday treat!
Thanks Chef Kirk, for your Roasted Chestnuts recipe (here) – fireplace not included – but extinguishers close by suggested.
Chef Andrew Hodge 
Q: Ok Chef Andrew – we've got our meal, a cozy drink, and some snacks for our holiday's. Any chance you can dazzle us with some dessert. No one wants that canned fruit cake, amirite?
I might surprise you – my holiday go-to dessert is a Fruit and Rum cake. It's a classic holiday treat, infused with fruits like unsweetened figs, cherries, raisins, and mango. It gets soaked in a tiny bit of dark rum for added flavour.
Q: Surprised is right, Chef! But we trust your culinary talents and are willing to give it a try. Do you have a holiday tradition that accompanies this holiday treat?
Yes – every Christmas Eve, my kids and I sit by the tree and read our favourite holiday stories like Twas the Night before Christmas – while enjoying our delicious fruit cake. It a tradition we continue to this day.
Try Chef Andrew's Fruit and Rum Cake – the recipe is available here!
A big thank you to our chefs who shared some of their holiday traditions with us today! We can't wait to try these recipes and include them in our own family traditions as we celebrate a diverse list of holidays this December.
Wishing everyone a safe and wonderful holiday – from all of us at Compass Group Canada.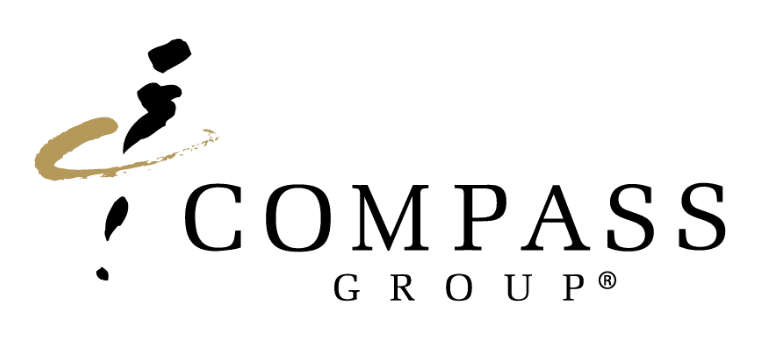 We are Canada's leading foodservice and support services provider with over 25,000 associates working in more than 2,200 locations throughout the country across a variety of sectors.
Learn more